EGUK2000 Home
Call For Papers
Organisation
Sponsors
Programme
Keynote Lectures
Registration
Deadlines
Social Events
Travel Information
On Your Arrival
Swansea
Contacts
Conference Photos
Eurographics
EGUK Chapter
---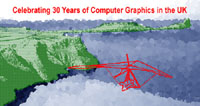 ---
Sponsors
---

Published in London ten times a year since 1992, VR NEWS is subscribed by a wide range of readers in over 40 countries worldwide. Its readership consists mainly of senior technical professionals - project managers, team leaders, scientists, designers, engineers and researchers in end-user organisations and academic institutions, together with around 80% of the global VR industry, plus a wide range of consultants, journalists, entrepreneurs and investors.
The coverage of VR NEWS includes VR technology, products, applications, research, markets, businesses, events and people.
---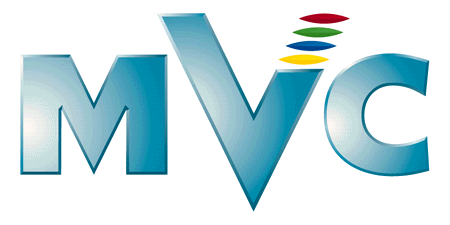 The Manchester Visualization Centre (MVC) is a part of Manchester Computing, the University of Manchester. MVC provides graphics, visualization, VR, multimedia, image processing and WWW services, and undertakes R&D in high-performance and cluster computing, interactive computer graphics, multimedia, image processing and visualization.
---

| | |
| --- | --- |
| Virtual Presence, one of the world's longest-running independent VR solutions companies, has pioneered developments in affordable simulation for design and training in engineering, aerospace, defence, heritage, medicine and education since 1989. Based in London, Manchester and Paris, the company has a first class track record in systems development and integration, developed through strategic part nerships with industry and academia. Virtual Presence boasts a product portfolio featuring the very best interactive display and computing systems from suppliers across the world and a strong multidisciplinary, award-winning team with skills including software engineering, digital 3D design, multimedia, electro-mechanical design, facilities installation and human factors. Virtual Presence is a MuSE Technologies company. | |
---
Evans & Sutherland

---
AVS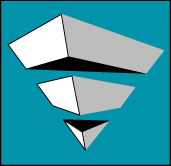 ---
Morgan Kaufmann Publishers (Harcourt International)
| | |
| --- | --- |
| | Morgan Kauffman Publishers are donating a complete set of the "Graphics Gems" series as the prize for the best research student paper. |
---
NAG
---
John Wiley & Sons
---
Book Display
EGUK wish to thank the following publishers for their support of this conference:
Morgan Kaufmann Publishers
John Wiley & Sons
Pearson Education
Blackwell Publishers
Springer, London
A book display of leading titles from Computer Graphics, Virtual Reality and Multimedia will be on show during the conference.