Welcome to TPCG09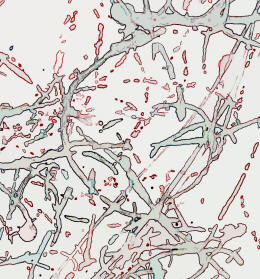 We had a great conference. see the conference photos.
The 27th Conference organised by the UK chapter of the Eurographics Association will be the seventh Theory and Practice of Computer Graphics 2009 Conference (TP.CG.09) and takes place at Cardiff University on the 17-19 June 2009.
Awards. (see Awards and Photos). We are pleased to make the following awards:
The Ken Brodlie Prize is awarded to "Simulation of X-ray attenuation on the GPU", Franck Vidal, Manuel Garnier, Nicolas Freud, Jean Michel Letang, Nigel John.

The Rob Fletcher Prize is awarded to: "Uncertain Flow Visualization using LIC". Rodolfo S. Allendes Osorio, Ken Brodlie.
The Terry Hewitt Prize is awarded to: "Real-time rendering of deformable translucent objects". Nadir Benmounah, Vincent Jolivet, Djamchid Ghazanfarpour.
All accepted papers were published by Eurographics and held on the Digital Library, and were available at the conference.
Aim and scope
The aim of this conference is to focus on theoretical and practical aspects of Computer Graphics and to bring together top practitioners, users and researchers, which will hopefully inspire further collaboration between participants particularly between academia and industry.
Prof Ralph Martin, "Geometric Computing"
Prof Adrian Hilton, "Video-based 3D content production"
Prof Min Chen, "Visualization in Flatland"

Dr. Fan Zhang, "From Theory To Practice: Advanced Shadow Mapping Techniques"
Sponsors
Publishers Sponsoring TPCG09